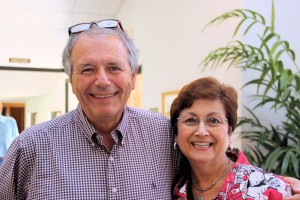 Rev. Wayne Ivey and wife Mary Louise
Wayne was raised on a cotton farm west of Lubbock, attending Texas Tech. In 1978 Rev Way
ne was ordained in Eastland, TX and has been serving churches in Texas ever since. He came to the Houston area in 1979 as Cypress Creek's first associate minister. He sort of retired after 22 years at Taylor Lake Christian Church. He and Mary Louise have a his & hers bunch of four kids and seven grandkids. Email jwayneivey@yahoo.com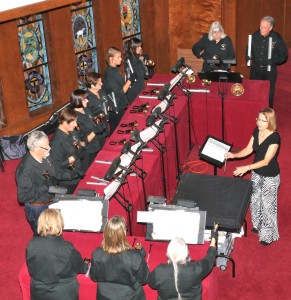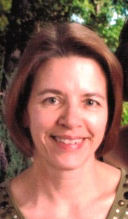 Therisa Massey, Chalice Bells and Chancel Choir
Therisa Massey has a BS in Elementary Education with a minor in music from (SWTSU) Texas State, and a MS in Library Science from the University of Houston-Clear Lake. Since junior high age, she has been involved with church music. The highlight of her music experience was a trip to New York City with the San Angelo Symphony Chorale, and other choirs, to perform Verdi's Requiem in Carnegie Hall, May 1988. She is currently a Library Media Specialist for Conroe ISD. Her husband John, and daughter Julia, are also involved with the music ministry of First Christian Church of Conroe.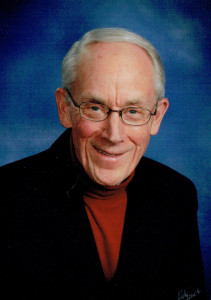 Richard Palmquist, Accompanist
Richard most recently was the Assistant Organist at The Woodlands Community Presbyterian Church where he ministered for five years before coming to First Christian Church. He has a BS from the University of Maryland (MusEd, piano major) and the Union Theological Seminary in New York with the SMM degree with a major in organ. He has served churches in New Jersey, Ohio, and Texas. He and his wife Carol have three adult children and four grandchildren.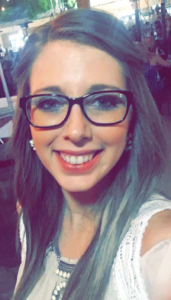 Lindsey Joiner, Children's Church Director and Sunday school teacher
Lindsey is excited to be serving as the new Director of Children's Church and Sunday school teacher. She loves the opportunity to work with the youth at our church! She currently works for a local auctioneering company and is a part time college student with an AAS in Criminal Justice. Lindsey lives in Spring with her two fur babies, Max &Cat.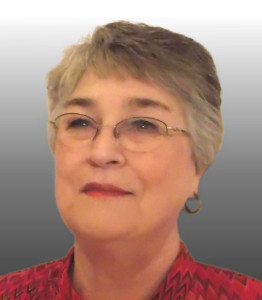 Shirley Taylor, Administrative Assistant
Shirley has been the administrative assistant at First Christian Church since 2006. She is an avid reader, world traveler, and has a long history of working for churches. She has taught women's Sunday school classes, been director of Vacation Bible School, Sunday school superintendent, and was a denominational ministry assistant for almost 15 years. Shirley is an advocate for women's equality in the church and home, and is known locally as the "street evangelist for women's equality." She is a blogger for women's equality, and author of Dethroning Male Headship Second Edition and Women Equal-No Buts. Powered by the same Source (both on Kindle and in print Amazon). Shirley's book Outside the pastor's door: Reflections of a church secretary is a collection of weekly columns she wrote for the church newsletter, The Chalice, and is available on Kindle and Amazon.