First Christian Church supports the community
First Christian Church supports the community by its involvement with local groups and associations.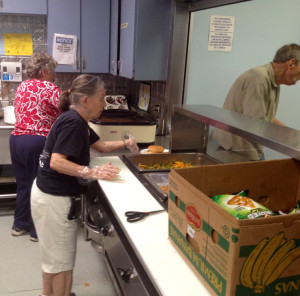 Feeding God's Children at the SOUP KITCHEN
Food Pantry
Open every Wednesday from 9:00 a.m. to 11:45 a.m. to serve families in the 77301, 77302, 77303, 77304, and 77306 zipcodes.
Each Wednesday morning, a group meets to unload the Food Truck.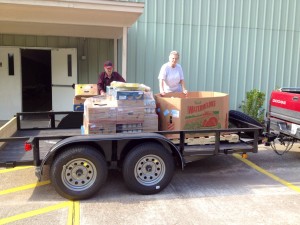 Soup Kitchen –
volunteers from First Christian Church prepare food each Tuesday to be taken to the Salvation Army to help feed the hungry
Alzheimer's Group – (on hold during COVID-19)
meets in the parlor the third Wednesday of each month at 2:00 p.m.
Contact person: Sarah Baxter 936-525-8901
Compass Homeschool
https://www.facebook.com/conroecompass/
Grace Pointe Dance (A Christian Dance Group) – a ministry of The Woodlands Christian Church
Meeting at First Christian Church, Conroe, on Mondays, Tuesdays, and Wednesdays
PFLAG Montgomery – (on hold during COVID-19)
First Christian Church (in the choir room)
3500 North Loop 336 West
Conroe, TX 77304-3622
* General Meeting * Third Sunday each month at 3:00 pm (choir room)
Click
to learn more.
PFLAG is a national non-profit organization with over 200,000 members and supporters and over 350 affiliates in the United States. This vast grassroots network is cultivated, resourced and serviced by PFLAG National, located in Washington, D.C., the national Board of Directors and 13 Regional Directors.
Founded in 1972 with the simple act of a mother publicly supporting her gay son, PFLAG is the original ally organization. Made up of parents, families, friends, and straight allies uniting with lesbian, gay, bisexual, and transgender (LGBT) people, PFLAG is committed to advancing equality through its mission of support, education and advocacy. Now in its 40th anniversary year, PFLAG has over 350 chapters and 200,000 supporters crossing multiple generations of American families in major urban centers, small cities and rural areas in all 50 states.
Coushatta Camellia Society – meets the first Tuesday September through April in the church parlor – (on hold during COVID-19)
http://coushattacamelliasociety.com/
The Coushatta Camellia Society was founded in 1969 by W. L. Gilmore, a long-standing Conroe nurseryman, and Emil Carroll a local physician to "
promote interest in and exchange information on growing and exhibiting camellias, and to support education and research related to camellias
" . Some forty years later we are still committed to that purpose.
We meet at 6:00 p.m. on the first Tuesday of each month from September through April in the Parlor at First Christian Church, 3500 N. Loop 336 W., Conroe.
Meetings begin with a short social; snacks and coffee etc. We then hear a dissertation from our usually very interesting guest speaker which could be on any gardening topic, not always specific to the camellia. After that we get down to the society business at hand. We try to end our meetings between 8:30 and 9:00.
Come check us out! Bring a friend along too. You'll be glad you did.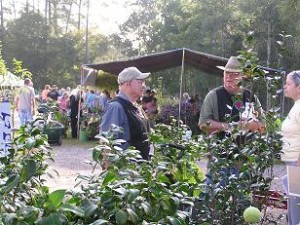 First Christian Church – gym and Fellowship Center