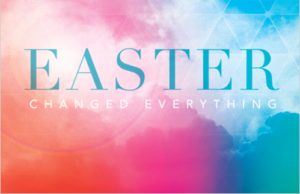 Click below to read Daily Lent Devotions
Copyright © 2018 Christian Church (Disciples of Christ) in the Southwest, All rights reserved.
March 25 — Palm Sunday
Children will carry palm branches to front of worship area.
March 29 — Maundy Thursday
Seder Dinner will begin at 6:30 p.m. Members are asked to sign up if attending. Following Seder dinner, members will participate in traditional Tenebrae Service, with communion by intinction
.March 30 – Good Friday
Prayer vigil in gym from 5 p.m.-7 p.m.
Quiet prayer, study, and a walk through labyrinth if desired
April 1 — Easter Sunday
Easter egg hunt for children begins at 10:00 a.m.
Easter Service will be at regular time – 10:45 a.m.
Sunday School for all ages – 9:30 a.m. each Sunday
Worship for all ages – 10:45 a.m. each Sunday