Where Can I Serve?
Jesus told us, his disciples, to make disciples of all nations. One of the most important values of First Christian Church is our mission to the world. It begins in our own community, and spreads outward. First Christian church members are involved in a variety of ministries.
Located inside First Christian Church Conroe is a market selling Fair Trade items. The store is currently open on Sundays after worship with expected extended hours during the week. Selling coffee, tea, chocolates, gifts purchased from crafters over the world. Volunteers needed for store hours.
First Christian Conroe works with various organizations to purchase their products. One of these organizations is the Disciples of Christ Fair Trade Project.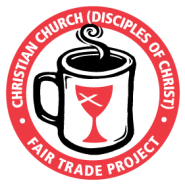 Started in 2008, the Disciples of Christ Fair Trade Project is a collaboration between Equal Exchange, Disciples Home Missions, and Week of Compassion to involve more Disciples in supporting small farmers around the world.
Food Pantry
The food pantry serves over 350 people each month. The food comes from FCC church family through donations of money or non-perishable items. Added with food from the Montgomery Food Bank, a group of volunteers sack the food and distribute it to those who come to our Food Pantry
Hug-a-bears Started in 1987 by a Mattie Curry, the Hug-a-bears has now made over 35,000 bears to be given to those in an emergency situation, either in the hospital or ambulance. This group of men and women cut, stitch, paint and package 100 bears each month. The Hug-a-Bears are taken each month to CASA, Children's Safe Harbor, Emergency Room at Conroe Regional Hospital, and to the Montgomery County Emergency Medical Team (EMT). "Dear First Christian Church, Last week it was necessary to take my husband to the emergency room. While there he was given one of your stuffed animals to hold. It brought a smile to our faces and a warm feeling in our anxious time. Fortunately, he was able to return home that evening, and we very happily brought the hug-a-bear with us." "Dear First Christian Church, Our five year old daughter had to be taken to the emergency room. She was scared and crying and the nurses gave her one of the bears. That calmed my daughter and it meant so much to us both."
The Hug-a-Bears have made over 30,000 of these little bears. The white one represents 10,000, and the golden one represents 25,000. Read story in
May 15 2013 Disciples News Service
.
Prayer Warriors
Prayer cannot be overestimated. Prayer moves the hand of God. First Christian Church is a body of believers dependent upon prayer, and committed to God's sovereignty.
Pumpkin Patch –

Next Pumpkin Patch October 2020
Often called The Pumpkin Patch Church, First Christian Church fills the front yard of the campus with golden orange pumpkins the middle of October through October 31. Check for times for operation.