Disciples Women
Upcoming CCSW Women's Events
CCSW Disciples Women's Ministries Women's Assembly
The Southwest Region Disciples Women's Administrative Committee invites ALL DISCIPLES WOMEN FROM TEXAS, NEW MEXICO and Guymon and Hooker in Oklahoma to attend the Annual Assembly for the Christian Church in the Southwest Disciples Women's Ministries.
SAVE THE DATE: June 26-28, 2020
KEYNOTE & BIBLE STUDY: Rev. Virzola Law
Scripture: I Samuel 3:10b – "Speak, for your servant is listening"
Theme: Whose Call Are You Listening For? #Don't Hang Up on God
Where: Hilton Houston Westchase Hotel, 9999 Westheimer Road Houston, Texas 77042, Rooms $89/night includes buffet breakfast for two per room per night. Call hotel direct for reservations: 713-974-1000 Identify your reservation request for Disciples of Christ Women's Retreat.
Assembly Registration (available soon!): $120.00 before May 15, 2020, $130.00 after May 15, 2020, $90.00 Saturday attendance only Registration along with money are due by June 5, 2020
In the Christian Church (Disciples of Christ) men and women serve equally as pastors, elders and deacons. In addition, the Disciples offer special opportunities for women to serve together in various ministries. "Disciples Women" is one of those.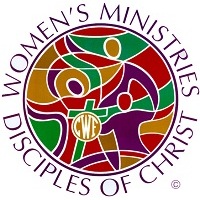 Unto you, O God, we give our thanks and lift our hearts in prayer. May your presence be with us and your love surround us as we work together as women of faith. Open our eyes to the needs of the world and fill our hearts with concern for all people. Guide us so that we may truly serve you through Jesus, Christ, our Lord. Amen