Pumpkin Patch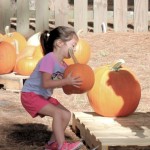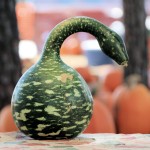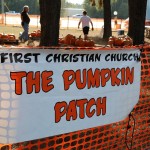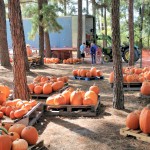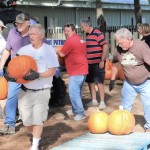 Pumpkin Patch
October 2020
3:00 until 6:00 p.m.
FIRST CHRISTIAN CHURCH CONROE
3500 NORTH LOOP 336 W
CONROE 77304
(ON WEST SIDE OF LOOP BETWEEN FM 2854 AND Hwy 105)
PATCH IS OPEN DAILY AFTER PUMPKINS ARRIVE FROM
3:00 PM TO 6 PM THROUGH OCTOBER 31
OR UNTIL PUMPKINS ARE GONE.
FREE ADMISSION.
PUMPKINS AVAILABLE FOR PURCHASE – PRICED ACCORDING TO SIZE.
PICTURE-TAKING OPPORTUNITIES IN DECORATED PATCH – NO PURCHASE REQUIRED .
First Christian Church, Conroe, is sometimes called the Pumpkin Patch Church as the orange pumpkins make quite a sight each October. Moms bring their kids to the Patch to take pictures and to pick out a pumpkin. Make your plans now to be part of the fun. See pictures below!
PUMPKIN PATCH 3500 N. LOOP 336 W
OPEN AFTER PUMPKINS ARRIVE THRU HALLOWEEN CONROE, TX 77304
MONDAY THRU SATURDAY 3:00 to 6:00 pm 936-756-3554 church office
SUNDAY 3:00 -6:00 pm fccconroe@consolidated.net
Where do pumpkins come from?
Pumpkin Patch USA supplies First Christian Church with beautiful pumpkins that they raise on the Navajo Reservation in Farmington, New Mexico.
The owners, Richard Hamby and family, entered into an agreement with the Navajo Agricultural Products Industry (NAPI) to grow pumpkins. They lease the land and grow pumpkins on the Navajo Reservation. The Pumpkin Patch pays for the land lease on the reservation, seeds, cultivation, fertilization, pollenization, irrigation, labor, trucking, communications, etc. in order to provide opportunity to those who buy the pumpkins to sell in their pumpkin patches for raising money.
Pumpkin Patch Fundraisers began 31 years ago. Richard Hamby was a farmer who had some pumpkins to sell when he met a minister with a need for funds. The farmer agreed to let the church sell the pumpkins and they would share the proceeds. There was no contract, no legal proceedings, just a handshake and trust in each other. Thirty-one years later, while the minister has moved on and the congregation has changed, that church is still doing a Pumpkin Patch every October to fund their goals.
Their success and loyalty allowed the Hambys to offer the project to more churches. Today the Pumpkin Patch Family of churches and other non-profit organizations is made up of over 1300 locations, over 30 denominations in 48 states and is still growing. In 2005, patches netted $3.6 million. The amazing part is that the relationship between the Hambys (they are still the farmers) and churches remains based on faith and trust.